PANTONE COLOR OF THE YEAR 2015: MARSALA
Digital design lead for Pantone's Color of the Year 2015. Worked with Director of PR at Pantone to create an immersive online experience. Photography shot by design agency SubRosa.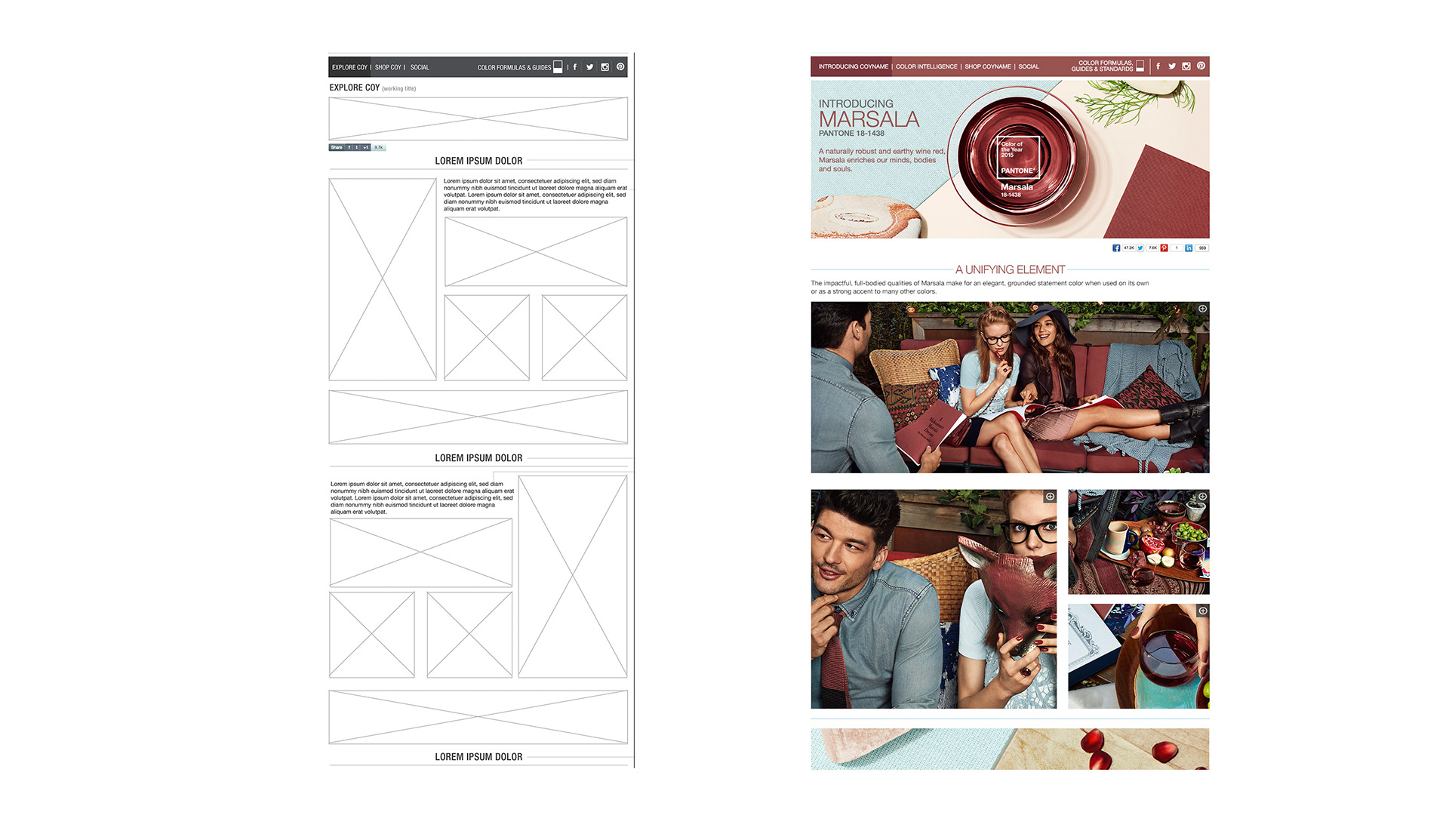 Color of the year for 2015 was all about story telling and giving a rich narrative to Marsala.  There is also a whimsical macro to micro approach to the story that is supported through the photography and flows throughout the length of the page.