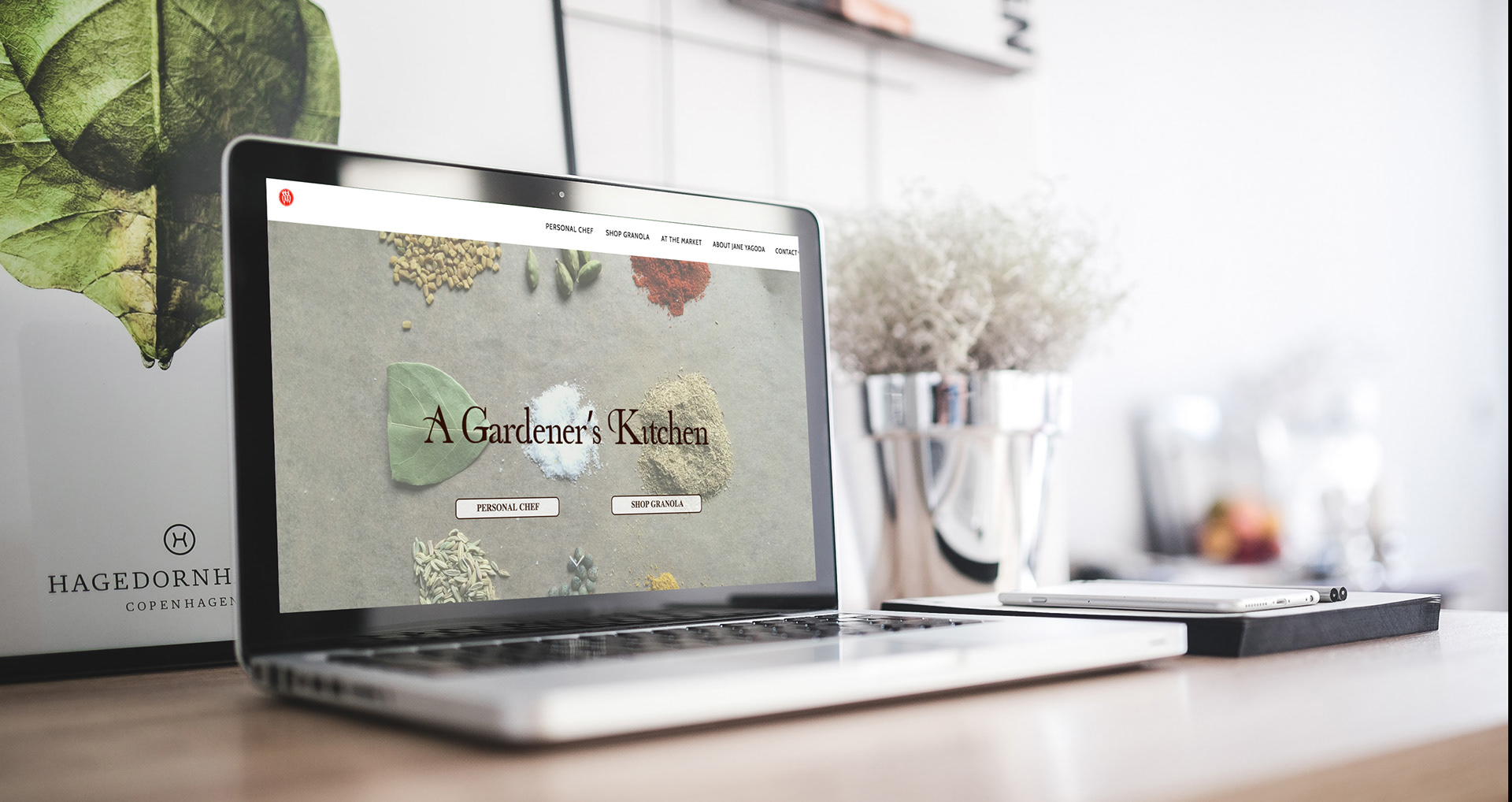 BRAND IDENTITY &
 WEB SITE
Local Master Gardener, private chef and food stylist Jane Yagoda needed a web site that reflected her reputation for creating dishes & baked goods made from simple, clean & honest ingredients.
The result was a web site using Ms. Yagoda's photography & putting the focus on her food.
Jane Yagoda, master gardener and creator of A Gardener's Kitchen wanted to create logo for her brand that combined her love of food with the feeling and communication of ingredients growing from the ground up. Jane's idea of carrots was that perfect marriage of that very concept. 
Today, A Gardener's Kitchen's recognizable brand can be found in Whole Foods, FartmtoTable.com and at the Montclair farmer's markets in New Jersey.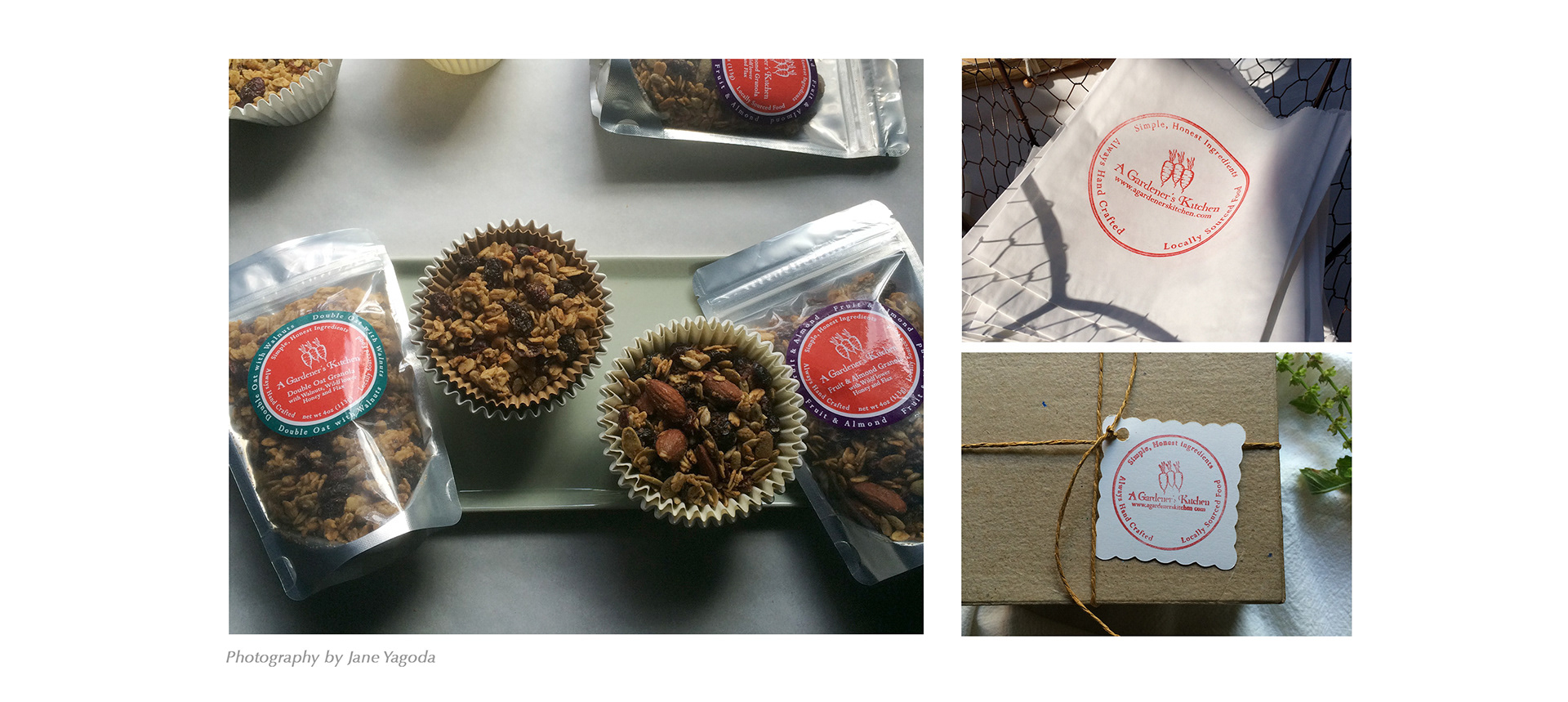 Similar to the branding for A Gardener's Kitchen, its web site needed to communicate and celebrate food and the good ingredients that go into every mean that Jane Yagoda creates. 
I created a design solution that was clean and used Jane Yagoda's own culinary styling and photography as the hero of each page.